Are you frustrated with distracting chat backgrounds and excessively large titles obstructing your screen? Introducing ProHUD, a user interface package designed to address this problem seamlessly. In this package, we have strategically relocated certain HUD elements to ensure they no longer obstruct your view.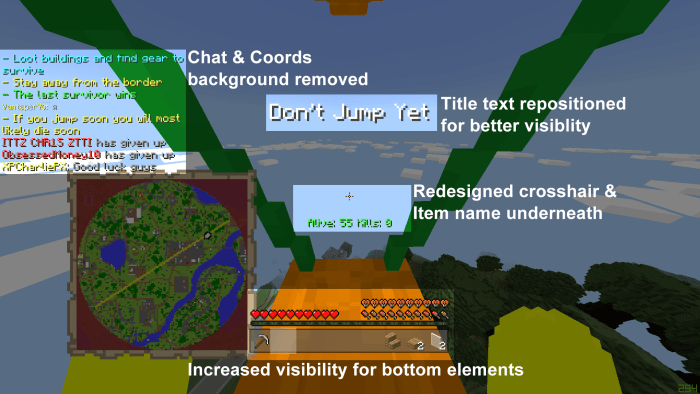 Lifeboat – Battle Royale
Features
Compact chat

CubeCraft – Lobby
We've reduced the dimensions of the chatbox, displaying fewer messages simultaneously, and eliminated the chat background and coordinates. You no longer have to be concerned about someone spamming your chat and monopolizing a quarter of your screen.
Improved bottom HUD elements