FalloutCrafter is a special mod for the apocalypse, based on the Fallout series of games, transferred to Minecraft Pocket Edition.
To be more precise, this is a mod and a texture pack at the same time, which will appeal to all fans of games about the post-nuclear world, such as Stalker, Metro 2033 or Fallout.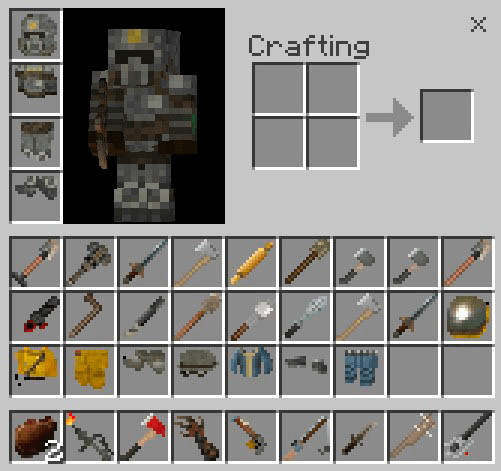 New items from the Fallout Crafter Apocalypse Mod
FalloutCrafter will allow you to get new protective suits in the game for survival in a dangerous world, a variety of melee and ranged weapons, as well as change the appearance of all mobs in the game.