The player starts on a skyblock island which includes only the most basic resources you'll need to survive. Open the chest to find some items.
Use your basic survival skills to survive! Build your generator, craft your weapons, fight, build a place to stay, and eat some cake.
Goodluck adventurers!

Time to take an ongoing journey! With over 41 islands filled with loot, creatures, and surprises. What else do you need??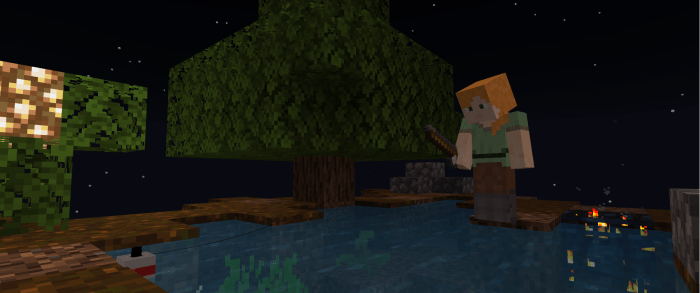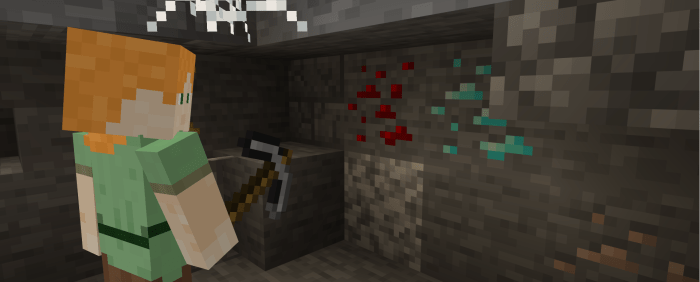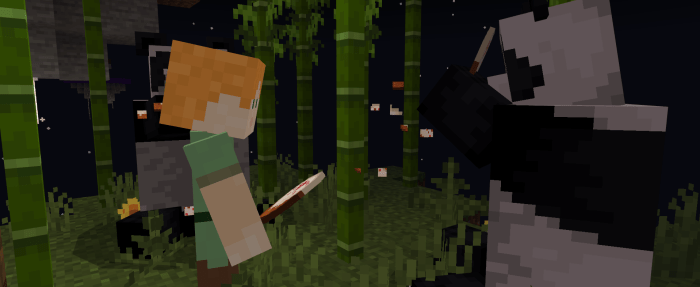 This new section (The Development) will be used more for explaining the process and thoughts behind major updates! It's basically a huge summarized devlog. For this quick update to the webpage, I wanted to refine it. I decided to make 3D animated titles to help guide the viewer throughout the webpage and help each section pop-out more. I wanted to originally release this alongside v6.5 but I decided to release it now to help refine its new style with viewer feedback before v6.5 gets released. Not all of the assets for the titles are on this page because they relate to v6.5's features, so, if the webpage feels a bit empty it will be improved on with v6.5's release. This update to the page is also a bit of a gift because Mega Skyblock turned 3 years old on March 31st!
Happy Bday Mega Skyblock!
v6.5
current version 6.4
This is Mega Skyblock's biggest and most ambitious update yet. New custom block and item types, reinforced tools, more islands, night islands, completely overhauled market system, fast travel system, villager camps, and towns, new spawn, new reworked storyline, Quests and much much more. Each new feature is completely planned and now is in the development process.
If you want to stay updated with Mega Skyblock's development and other map projects then go to my Twitter or YouTube.

Terms of Use
Don't post this on any other Websites/sources.
Don't use the map to build on to or claim.
If you're found not using these terms, it could result in some action being taken.
Thank You (to the fans)
This project is 3 years old now and honestly, it has been a journey. This will not be the last update, yes, we will be doing more with this map! The most important thing I've learned over the 3 years is, never to be afraid to commit to your desires. I'm so glad to have a fan base, so thank you all! From me and Better United, You made our dream even more Mega. We will be back with more updates soon. 🙂