Now you can have Comandiu, the Bobicraft mascot in your Minecraft world, do it in your crazy adventure companion and prove that you are a Bobicraft fan. Enjoy the plugin.
If you are a fan of Bobicraft surely you know Comandiu, his pet which is a dog with a command block appearance, this one has its own show called "The Comandiu Show" in which it shows and reacts to Minecraft memes.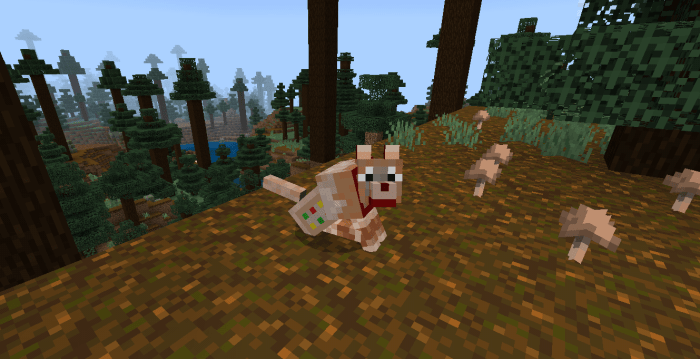 Have you ever wished you had this dog in your Minecraft world? Well, with this complement you can have it easily, you just have to tame a wolf and you will already have your own Comandiu, keep in mind that you can change its color with the dyes, but this was a mistake that not only affected the necklace, it also affected the dog.
If you only apply the Comandiu resources, it will be red, unless you put a white tint. The behaviors cause it to appear with its original color, but this does not prevent it from changing its color with the tints.
Anyway … enjoy the add-on