The Grand Cherokee is an all-terrain SUV ideal for traveling, you can also make long trips with this SUV.Now you can drive this SUV in cities or race tracks, with this car you can travel very fast to anywhere.

Characteristics:
Gasoline Life Time: 2100 seconds
It has capacity for 4 passengers
Available in 7 colors
Has animations on: dashboard, wheels, steering wheel
The vehicle now has flashing lights.
Now the vehicle has night lights.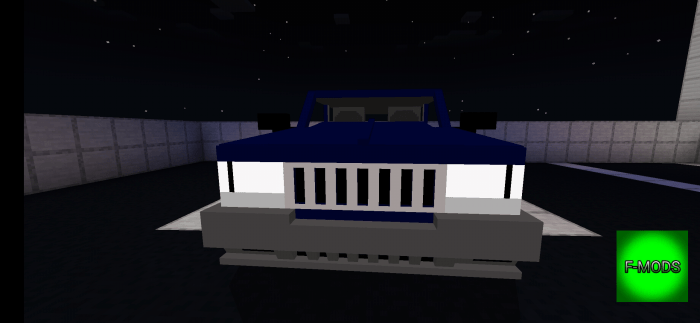 Complementary functions:
1.It is necessary to create the key to start the car and turn it off.
2.Creating your gas is also important for the car to move forward
3.To obtain it in survival you must make the vehicle stone
4.To make a car, you need the vehicle stone which you need to put into the stone cutter and you can get your car