This house has a simple, modern and minimalist design, ideal for playing and even recording great adventures in minecraft.
Outside the house there are several small cultures to survive:
Potatoes
Beet
Carrot
Wheat
Right next to the crops there is a small pool of about 3 blocks and a staircase to the exit.
On the second floor there is a balcony with a wonderful view of the sea.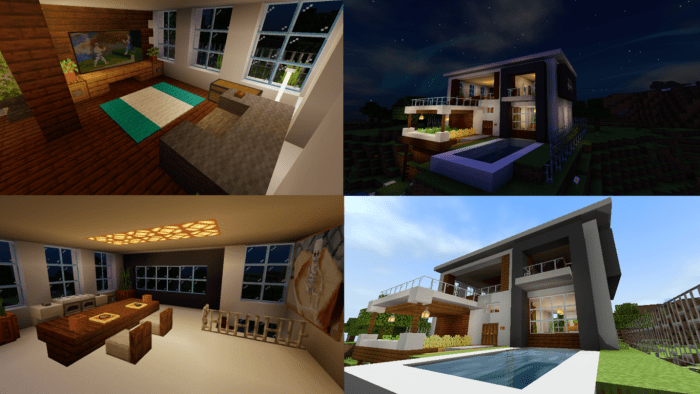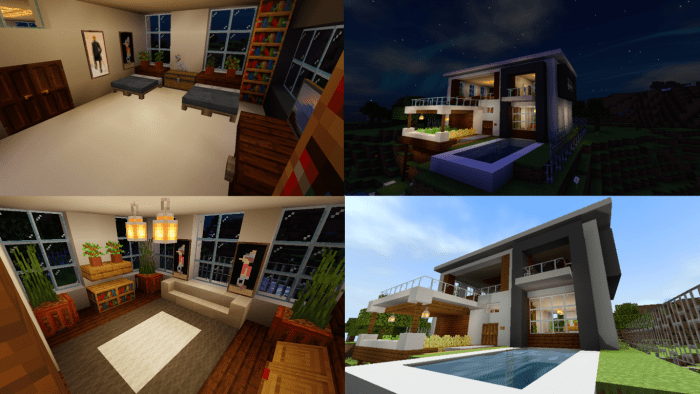 And you can download the map from us, by the button below 🙂