Hi, Minecrafters!
Anyone like the Murder Mystery game? Well, this time I made the latest map with the Murder Mystery genre, but with a slightly different style.
Very simple! You will be a kid in a rescue group who will look for facts about the disappearance of a mysterious child in her neighbor's home.
Only one problem, where is the neighbor? Or, wich one of you, is the traitor?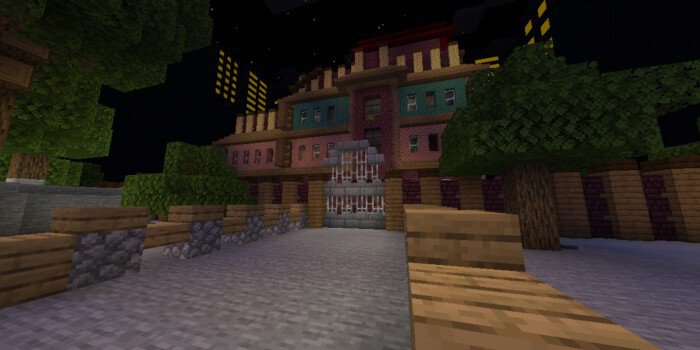 "Its also a secret when I tell you well.."
Yup, here is the game!
The Secret Neighbor, a TinyBuild game.
Secret ya? Well, I give you this spoilers. I hope you enjoy the view ( 'ω') :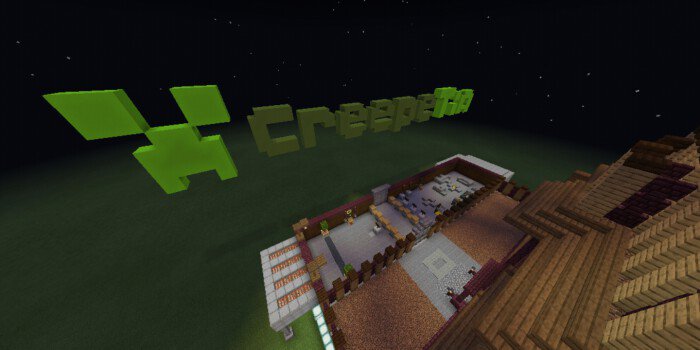 CreepeTia Main Lobby
There is features from this lobby :
Play Game (you will entering the play lobby, and there you cannot back to the main lobby.. So, becarefull to click this play button. Don't forget to refresh the map first, otherwise the map doesn't contains any important loots).
Refresh Map (The map will be refreshed, and also reshuffled to be a random important loots location. Its will take a while lag, until not lagging, then you can play again).
Advertisement Board.
Credit Button (Teleport you to extras!).
Market Button (Go to the world's market).
Rules Book.
Clear Papers Button.
Go to Command Blocks Button for Admin.
Map Review (The Neighbor's House)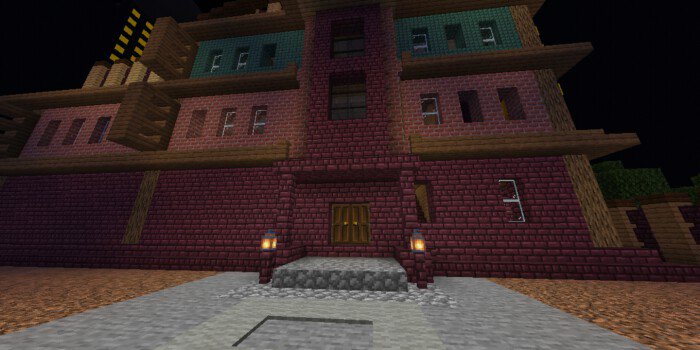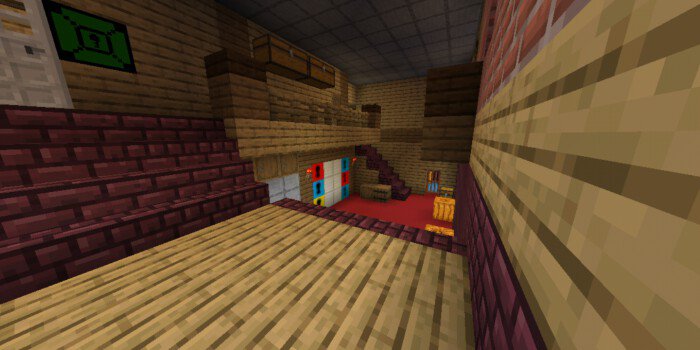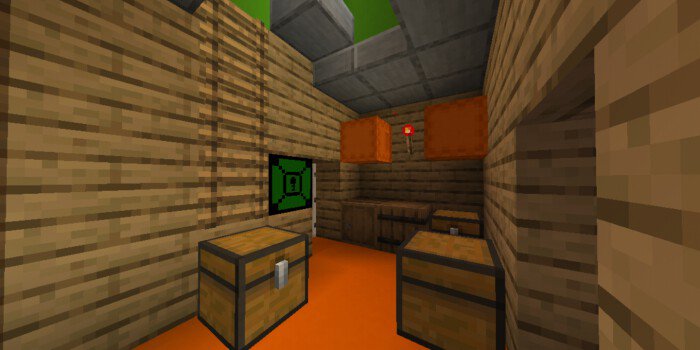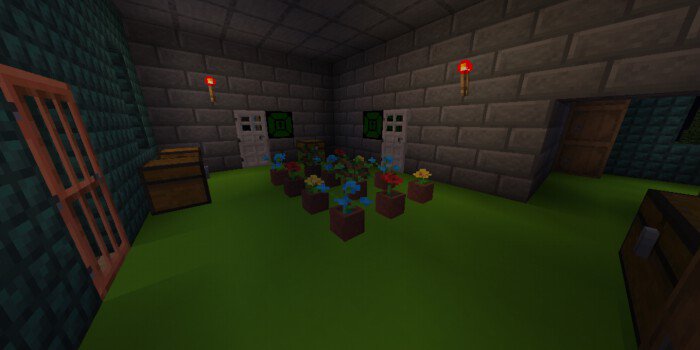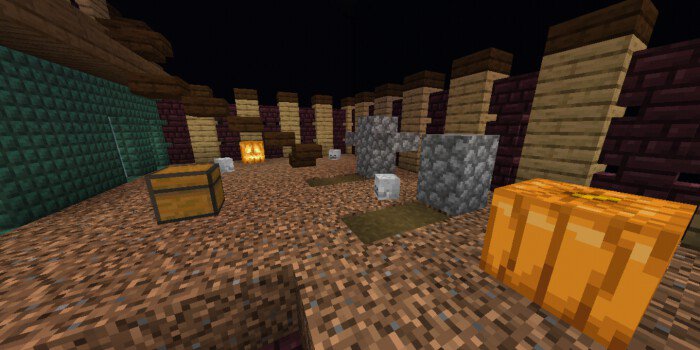 Gameplay (spoiler)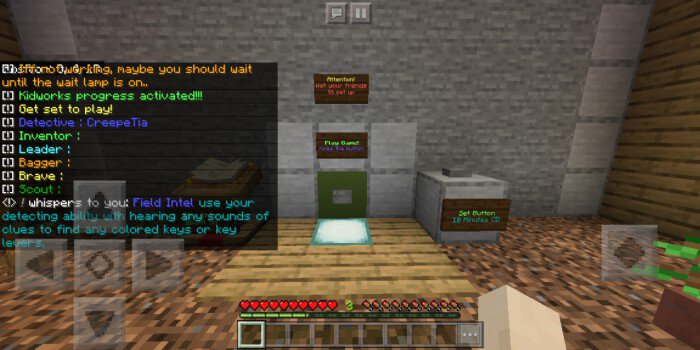 ~ You also can try as Detective, for easier to find any keys with hearing any note sounds. ~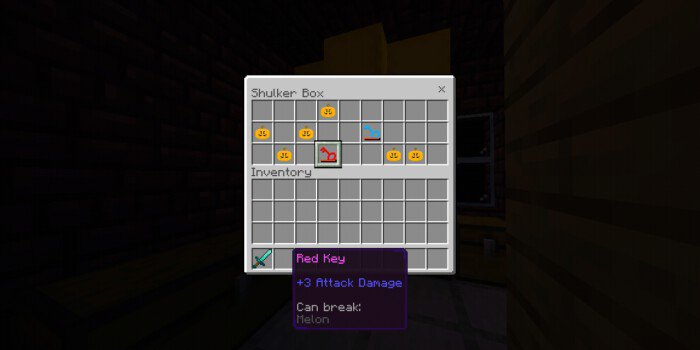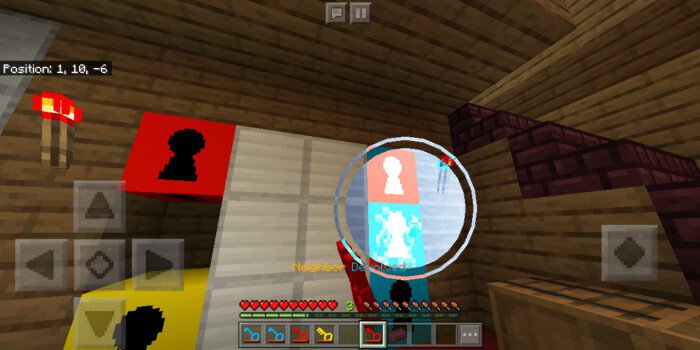 Find any, rare Colored Keys to break the basement door locks, to open the basement door.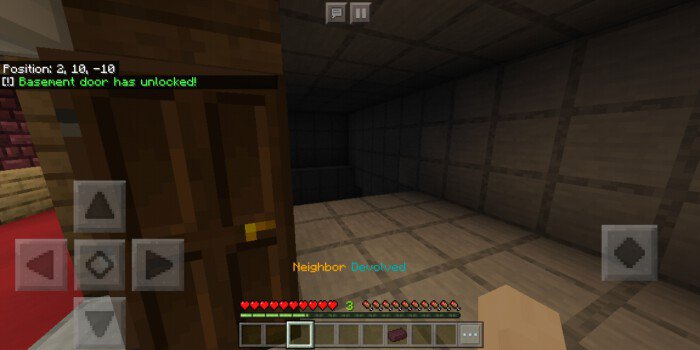 When opened, all Kids are recomended to enter deep into the basement!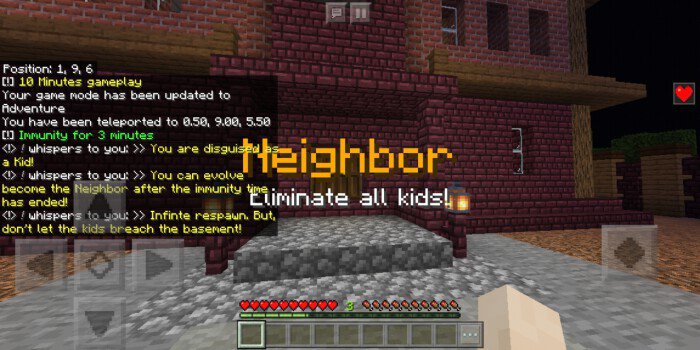 You are the traitor? Don't let any kids to enter the basement! You can evolve to gain the stronger physic (but slow the movement) after 3 minutes first.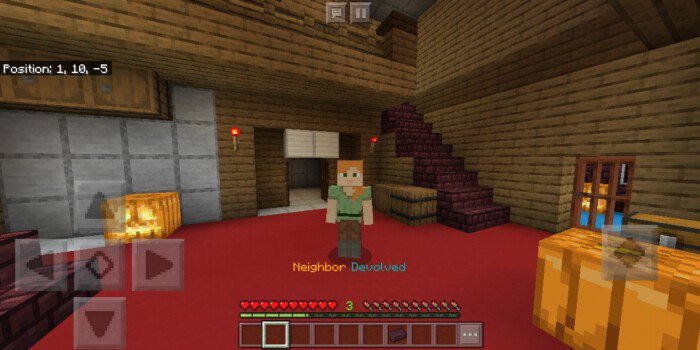 Until the 3 minutes first, you will get Netherbrick item as "Evolve" named item. Throw it at ground, and you will evolved into the Neighbor!