This pack makes some of the blocks in Minecraft invisible. However, all of the ores are still visible and this means that it will be a lot easier to find them. I suppose it could be considered a cheat but I have to say that it will be very useful for people who are searching for awesome seeds as well. It's going to be interesting to see what comes out of this!
How does it work?
As it is a resource pack you can't really change any settings or similar for it in-game. Once you've enabled the resource pack it will be possible to use as soon as you enter a world.
All of stone blocks have been turned invisible and left are just the ores. But since it's dark it will be difficult to see which ore is which.
Drink a potion of night vision to get a better view of the different blocks or bring lots of torches.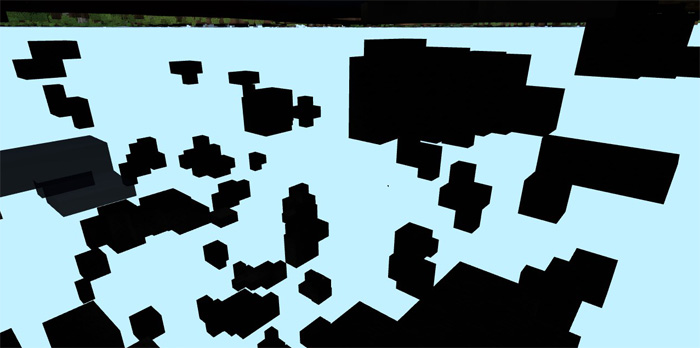 Here's an example of what you could possibly find by using this pack. Diamonds!