This add-on adds a very nice looking car to your Minecraft world. Download this add-on today to add a brand-new car to Minecraft now!
The addon was made by iMasterProX.
Making of…
1.2 Update : What's new? ( How to use.. )
Features
• You can spawn a car with creative mode.
• Also, You can riding that when you start.
• Equip the key(saddle) in the car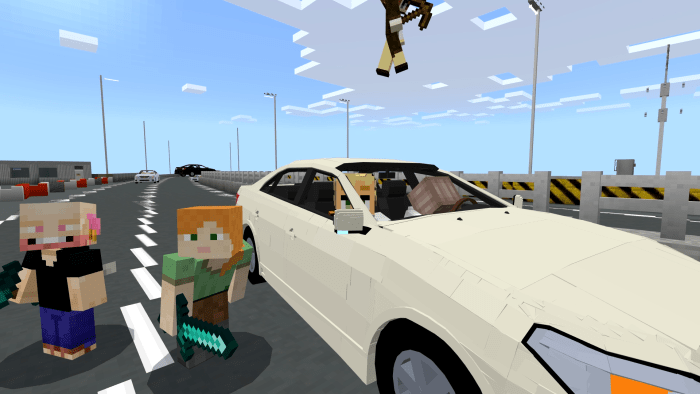 • Car Inventory available when you put the chest on.
• Car has a alaways-on headlight when you start up.
• Support spawn, ride, trunk, Streeing wheel, Car turn animations.
• Up to 4 people.
• 5 color + Epica Edition + Support for Traffic Left.
• summon : car:tosca_gb, car:tosca_gw, car:tosca_ps, car:tosca_sdg, car:tosca_wp, car:epica, car:epica_tl
• Support for English, Russian, Portuguese and Korean
Instructions
• Tame the car using ink sac
• Put a chest on the trunk
• Equip the key(saddle) in the car
ENJOY!
With Members of Umagong, Map by dbasb12