This is another X-Ray pack with another perk. I've made an X-Ray pack for the nether, and one for the overworld that keeps gravel visible. This one? You can use it for ores AND for finding Dungeons and Strongholds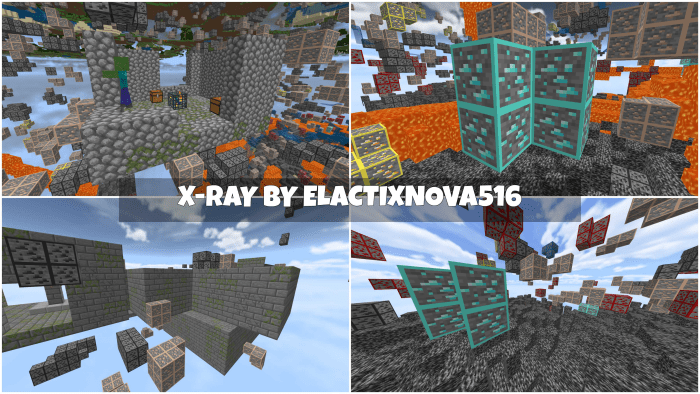 X-Ray: Arguably one of the most popular types of resource packs. Yeah, they have their disadvantages, like not being able to outline the blocks, like in Java edition, but they also have some positives, like obviously being able to easily find all the ores you want. But this is something that you don't see very often: all types of cobblestone and stone bricks is opaque. This can be used to locate dungeons faster than ever, and even the stronghold if you're lucky, while still doing its job to locate ores many times faster than the traditional mining.
A reminder: While still being a very handy pack, keep in mind that turning smooth lighting off is a necessity. Night vision also drastically improves your sight, and generally gives you a much brighter experience, but if you don't have the resources to create a potion, then blasting your brightness in game and in your output device should do the trick.
X-Ray with smooth lighting off and night vision off: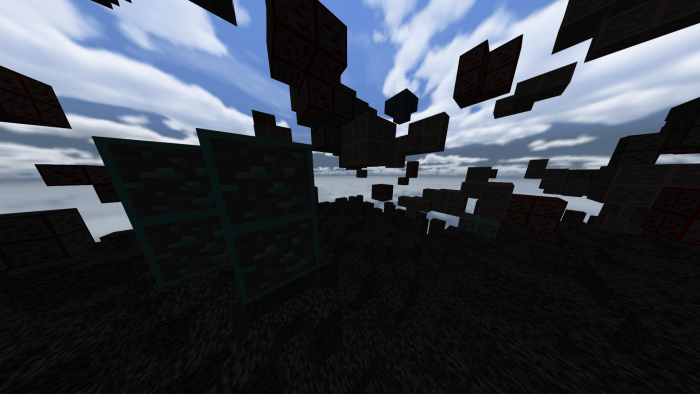 X-Ray with smooth lighting off and night vision on: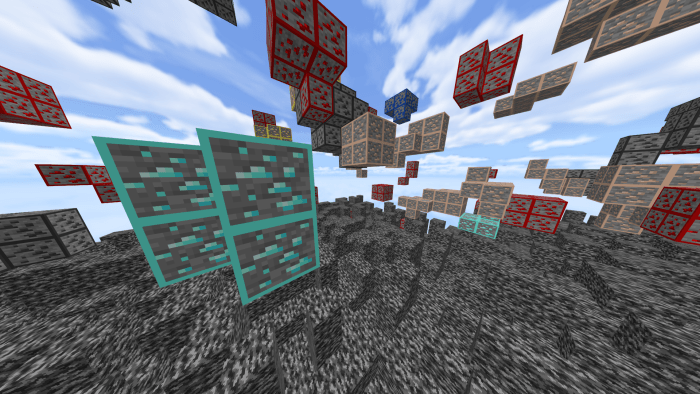 A very good positive to this pack is that you can activate it without using cheats in your world. Another great advantage is that you can see lava, helping you to limit the chances of dying and losing your items. And now is the perfect time to get this pack, so you can get a fresh set of diamond armour and tools to upgrade to netherite, which you can also find easily by using my Netherrack X-Ray pack.
This resource pack still allows you to find diamonds and other ores very efficiently, while including the perk of keeping dungeons and strongholds visible.
It's the little things that count in a pack like this. That's why I created it.
READ: A lot of people wonder why I, and other creators don't outline the blocks in X-Ray packs. This is because of the way bedrock edition blocks work. If blocks are originally fully opaque in the stock vanilla resource pack, then it does not support transparency. What this means is that when I try to make stone invisible by editing the textures, all it would do is fill in the parts with black, making it opaque. The only way to work around this and make stone and other opaque blocks invisible is my creating a 'blocks.json' file and changing the block's 'blockshape' to 'invisible.' This will make the block fully invisible, and is currently the only way to be able to see through it. Hope this helps!