This is our version of Avengers Tower from the MCU! The tower is a skyscraper in New York City built by Tony Stark. It was originally known as Stark Tower, but after the battle of New York it was turned into the Avengers Tower – the base of the Avengers. Yet it didn't stay the headquarters for the Avengers for long – after the battle with Ultron Tony Stark started to build the new Avengers Facility with Stark Industries taking over the use of the tower again. Following the Avengers Civil War Tony Stark sold the tower to an unknown buyer… perhaps Oscorp industries…?
This map is perfect for role playing with your friends. However, if you want to build your own interior – go ahead! There are many pictures online which show the interior of the tower. It was completely different (super modern) when compared to the tower's previous style while it was known as Stark Tower.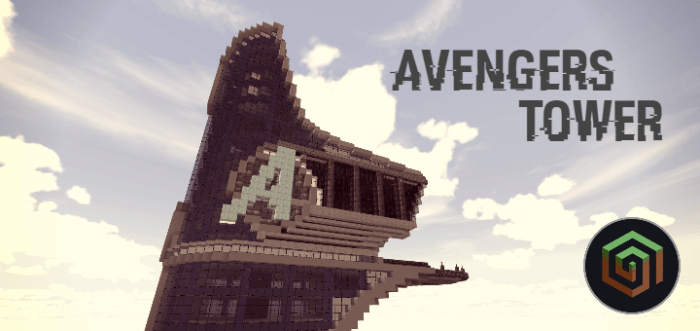 Please Note: this map is unfinished and has been released to the public in beta before the interior was built because of Covid-19. If you have any suggestions, please comment below or message us on Twitter.
Exterior
Lobby, helipad, skylobby, and so much more. This tower in the MCU has many features which you can use to role-play in style.