SCPs
– SCP-076-2: Attacks humans and the player. Turns into SCP-076-1 when killed and turns back into SCP-076-2 after 60 – 120 seconds.
Health: 1000
Damage: 9999
Movement: 0.5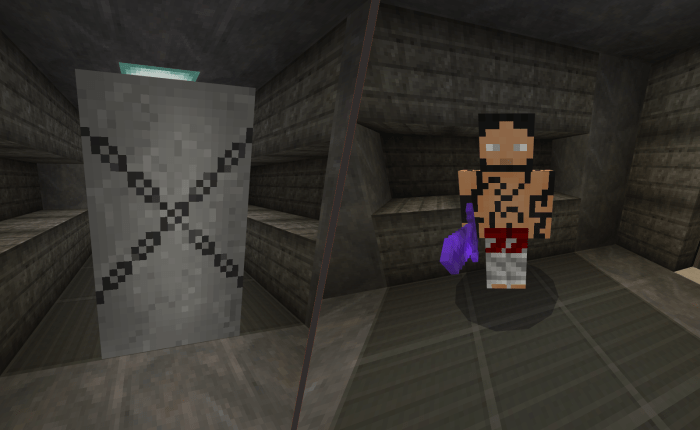 – SCP-106: Can walk through any block. Immune to projectiles. Use femur breaker to distract and kill
Health: 1006
Damage: 106
Movement: 0.26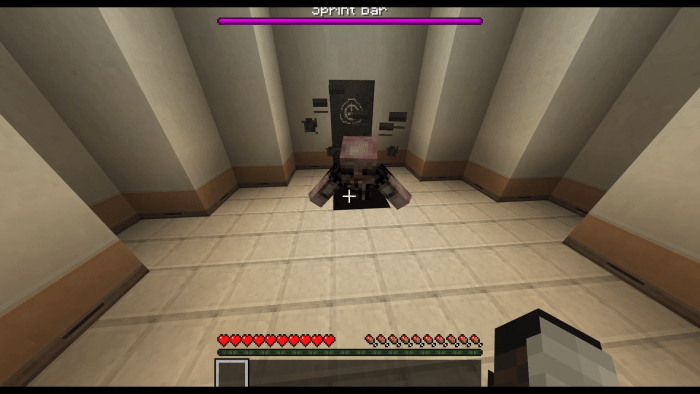 – SCP-173-JS: Cannot move when in direct eye contact with by the player. Blink activates when 30 blocks near it. Attacks most humanoid entities.
Health: 10000
Damage: 1730
Movement: 0.92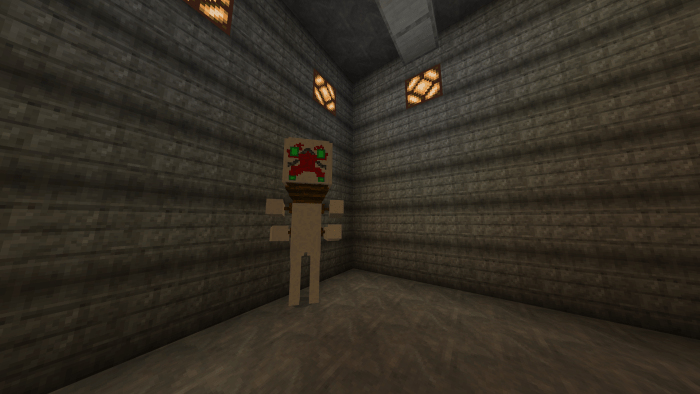 – SCP-207: Gives wither 2 for 6 seconds and speed 3 for 15 seconds
– SCP-294: 6 Cups, cost 2 quarters per cup. Gives different effects so choose wisely!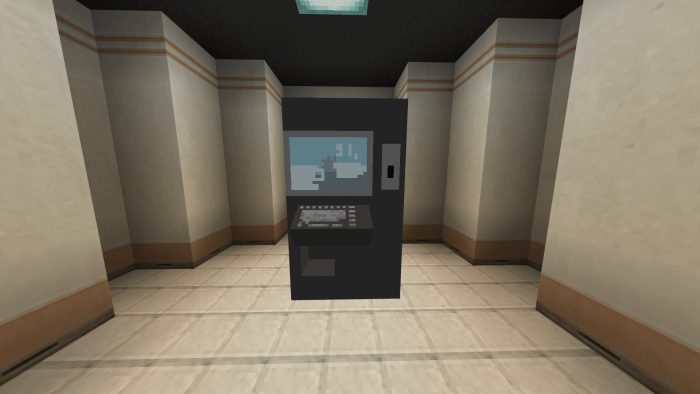 – SCP-427: Hold to activate, gives regeneration 1 when held. Be careful not to hold for too long!
– SCP-420-JS:
WARNING: Very destructive
Keeps summoning ender crystals on you when held. Gives max resistance when held.
Tip: Use with elytra
– SCP-457. Attacks everything and destroys wood. Weak to water and has 2 texture variants.
Health: 80
Damage: 20
Movement: 0.23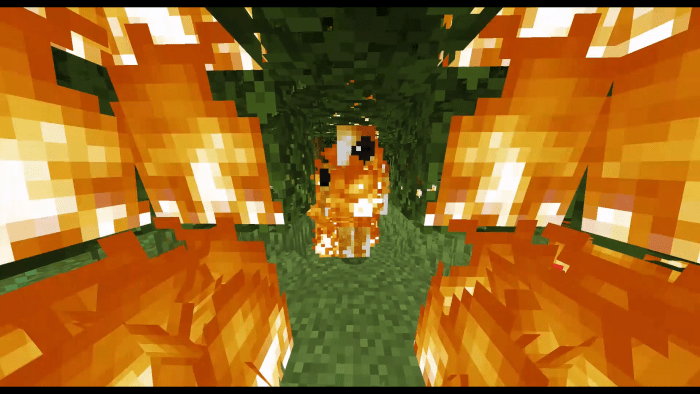 – SCP-650: Teleports behind you when not observing it. Stop following me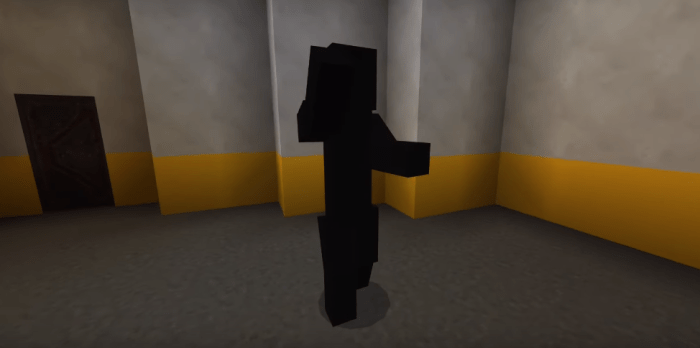 – SCP-714: Gives resistance 4 and slowness 3 when held.
– SCP-914:
Can be useful in refining items. Be careful not to go too close when refining! Shift click to change modes.
> Rough:
Playingcard – Nothing
Diamond – Coal Block
> Coarse:
Playingcard – Nothing
> 1:1:
Playingcard – Keycard 1
Broom – Wooden Sword
Diamond Sword – Trident
> Fine:
Gas Mask – Super Gas Mask
All keycard upgrades
Emerald – Keycard 1
> Very Fine:
Apple – Enchanted Golden Apple
Iron Ingot – Iron Block
Keycard 1 – Keycard 6 (Low Chance)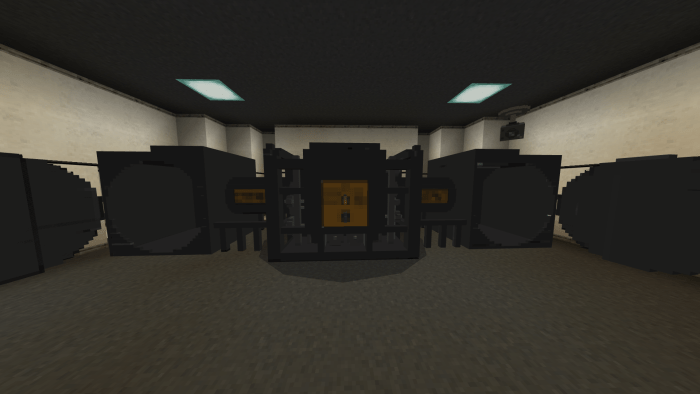 – SCP-966: Invisible unless you're wearing Night Vision Goggles
Health: 60
Movement: 0.15
Damage: 1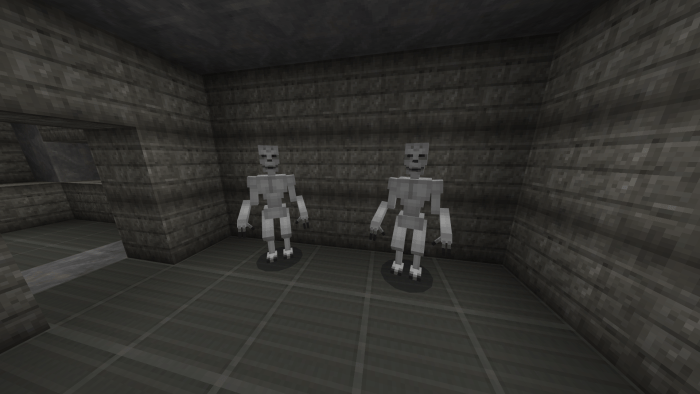 – SCP-1025: Gives wither when held. Don't read it!
– SCP-1507: Attack humans and the player. "Adults" crack the more damage they take.
Health: 20 + 5 hits
Movement: 0.26
Damage: 7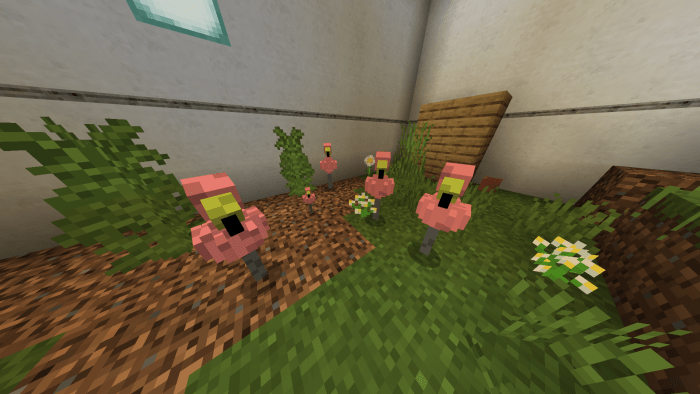 – SCP-3000: Wait why am I here again
…
Rebooting Systems
…
..
.
Loading…
..
.

Foundation Stuff
All humans (except MTF) sleep during the night.
– MTF Unit Eta-10 (See No Evil): MTF unit that spawns in groups of 3. Attack Class D personnel and cognitohazardous SCPs
Health: 40
Movement: 0.25
Damage: 7 per bullet
Range: 32 blocks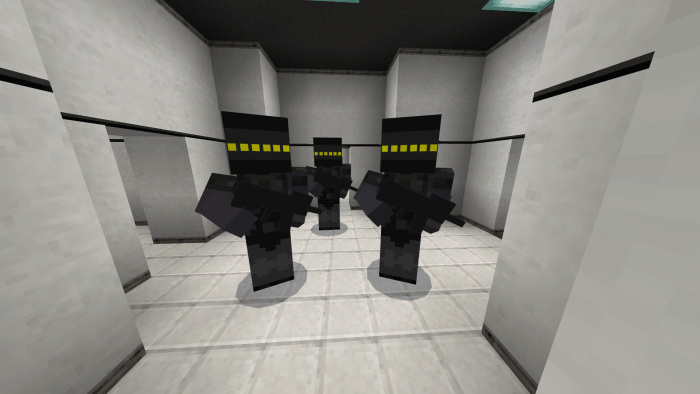 – Scientists: Different Level variants, 1 – 4. Each leveled scientist has different trades.
HP: 20
Movement: 0.5
Worktable: Lectern (and Bookshelf)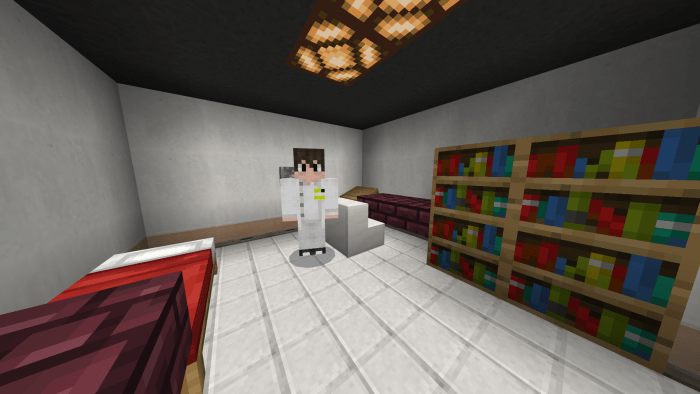 – Janitor: Has some trades, gets rid of monsters and dirt in SCP facilities.
HP: 20
Movement: 0.5
Damage: 20
– Doctor: Trades medkits
HP: 20
Movement: 0.5
Damage: 20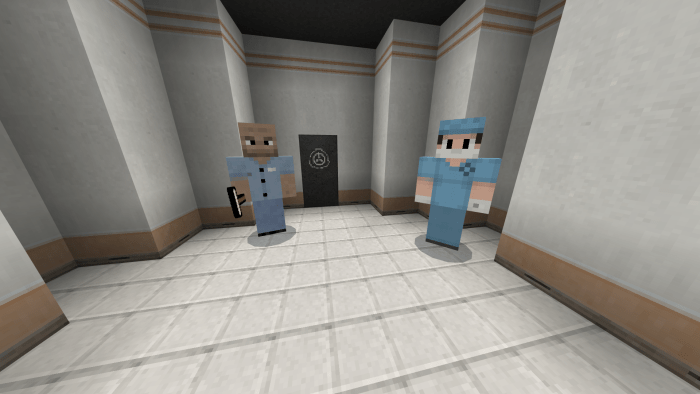 – Class D Personnel: Have a problem? Throw a Class D at it!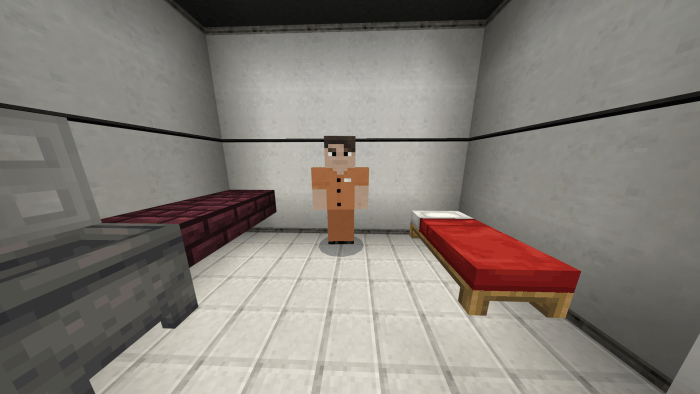 – Facility Doors (No keycard levels yet)
It is recommended to space them at least 2 blocks apart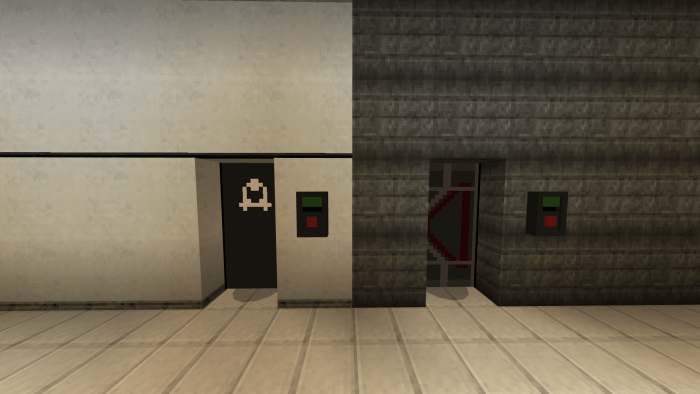 – Facility Blocks
Custom blocks with custom recipes! A list of all recipes can be found here:
> List of recipes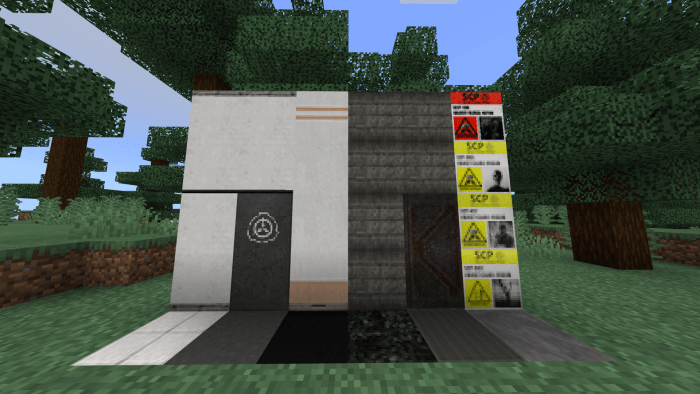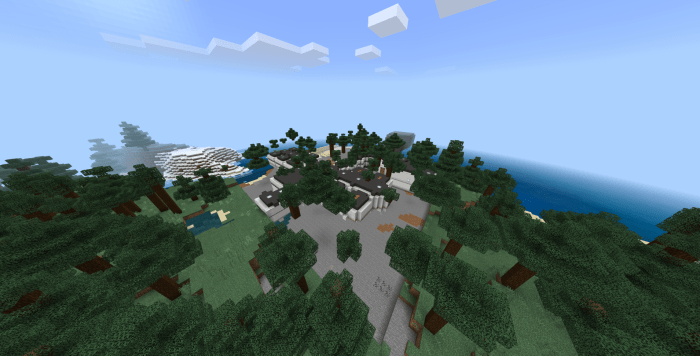 – Naturally Spawning SCP Facilities!
There is only 1 variation now, more will be added in the future. They are also very rare.

Other Features



– Gas Mask: Increases movement speed and removes poison effect
– Super Gas Mask: Further increases movement speed and removes poison effect
– Night Vision Goggles: Gives night vision effect and allows you to see SCP-966
– Ballistic Vest: Gives extra 10 hearts of health at the cost of some movement speed.
– Sprint Bar: Works like a normal SCP: CB sprint bar