This resource pack brings back the textures and sounds from the original Minecraft Java alpha to your current game. This is a great way to relive memories or see what Minecraft was like back then without sacrificing any current features.
This resource pack:
Adds all old sounds back.
Adds back many old block textures and some alpha style recreations of some new ones, just some of them can be seen in the picture below.
-Replaces some new blocks and textures with alpha like textures. Some flowers and foods also have alpha like textures.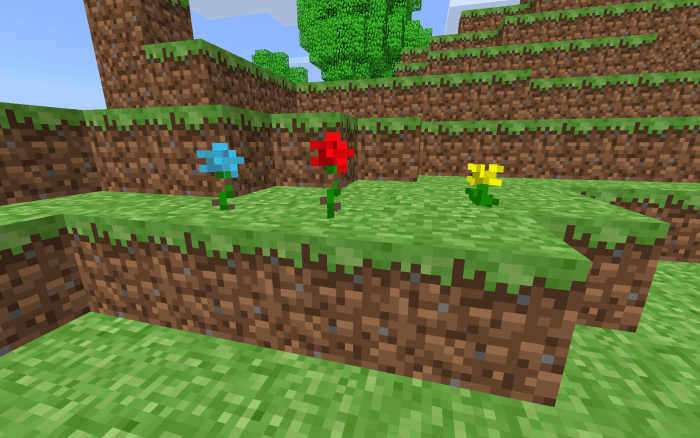 -Brings back the Rose, Cyan Flower and removes the poppy and corn flower, also brings back the old dandelion.
-Gives the Spider and Enderman it's original eyes back.
Currently some items and blocks that don't have old textures will use there current one (whichever pack you use underneath this one), however I may eventually replace new items with alpha like textures. This pack will be updated.