Now you can relive your days at school with this addon while on home quarantine. It's past the middle of our school life this year! On normal days, we'd probably be coloring our lives by going to school and hanging out with friends right after. The School Equipments addon gives you common items found in a school.
There are 17 items in this addon:
• Teacher's Chair
• Student's Chair
• Swivel Chair
• Air Conditioner
• 2 in 1 Green and White Board
• Stack of books
– serves as design
• Teacher's Table
– has inventory
• Student's Table
– has inventory
• Study Table
– has two textures
– has inventory
• Study Table Set
– has inventory
• Room Shelf
– has inventory
• Locker
– has inventory
• Table lamp
– can be switched on/off
• Laptop
    – has opening and closing animation
Also, I am making a map of school with this addon though it only constitute a room as of now. Take a look: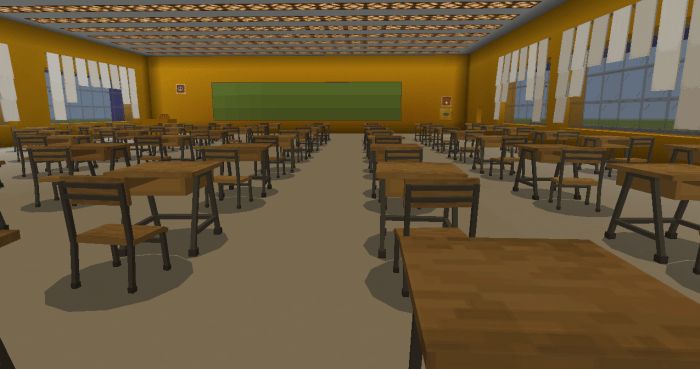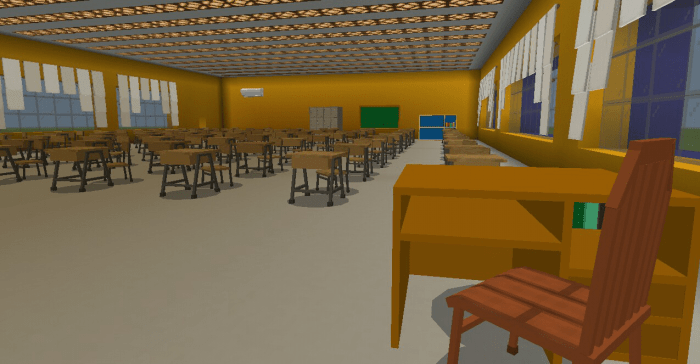 If you have any suggestions of facilities to add, do comment it down below as well.
Thank you so much for the good feedback and for downloading my Laundry Set and Musical Intruments addon, I may not be able to reply to your comments there but I've seen your suggestions and I will be updating them very soon. Hope y'all find the time to subscribe to me here at mcpedl as well.
I hope you enjoy this. Have fun!