Meet my next Russian addon – PAZ 3205! It's a small Russian bus that can carry up to 4 passengers! It's perfect if you want a new ride in Minecraft to more easily move you (and your friends) around in Minecraft.
• Car info
The Soviet and Russian high-floor small-class bus manufactured by the Pavlovsky Bus plant has been the basic and classic model of the plant since 1989.
• Addon info
This addon will add 4 buses in MCPE. It has medium speed, 5 seats for players, 27 slots for items and it's just nice looking.
• Colors
Blue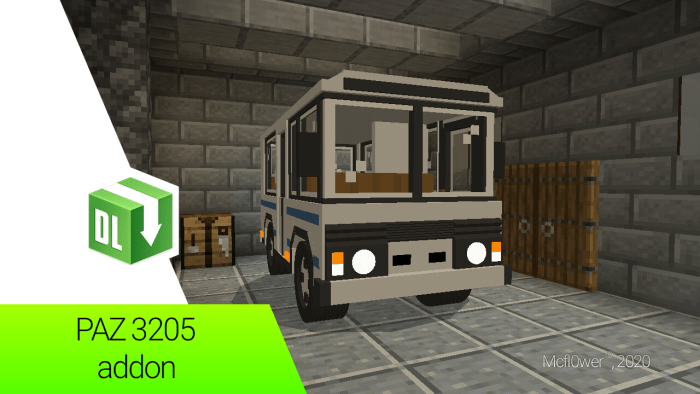 Green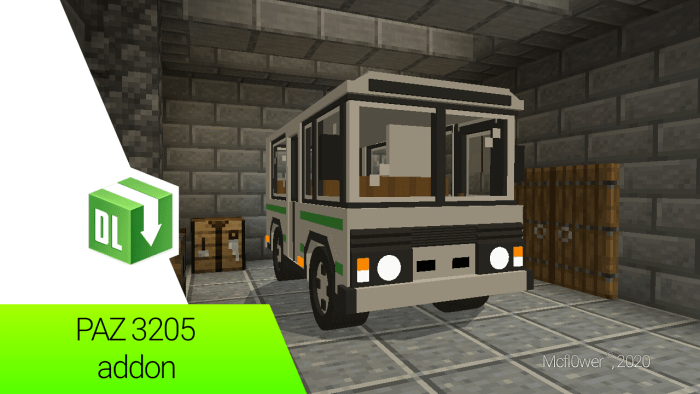 Red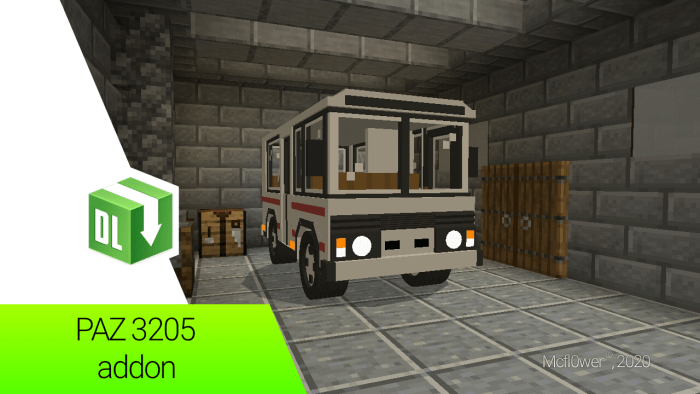 Orange