Have you ever thought of noteblock covers of your favorite song?
Well, you're in luck as I am spending my time changing your favorite songs into Minecraft noteblock songs.
Not only that but because of small map sizes theses maps will work on every device.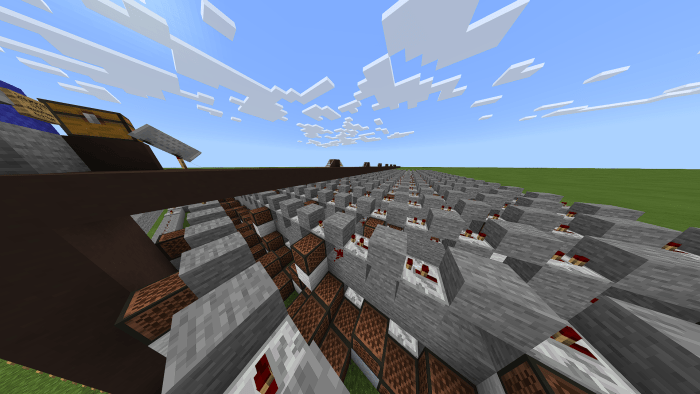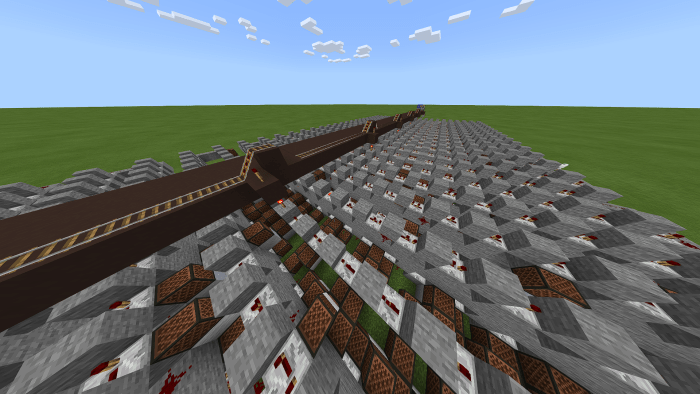 Using software called Minecraft noteblock studio I am making many different noteblock songs with a wide range of different genres.
In the software, I use the midi keyboard to make the notes which I would then convert into a Minecraft world.
The noteblock is a block in Minecraft that produces different sounds and tones when hit or used with Redstone. This means we can use a long row of repeaters to create a song.
This Map is a Redstone circuit which plays note blocks in order to produce an output of the song Mr.Sandman by the Chordetteds.
The world is super flat and the song is in front of where you spawn. The circuit Includes a timed minecart track to use while listening or you could just walk along the platform.