Meet VAZ 2104 – another Russian passenger car in MCPE! If you like to ride around your world with friends – this addon for you. Really hope that you will enjoy this car add-on!
• Car info
Soviet and Russian rear-wheel drive car of the III group of a small class with a station wagon body. Designed at the Volga Automobile Plant. It was produced from 1984 to 2012.
• Addon info
This addon will give you 8 various types of VAZ 2104. Every car has 5 seats for players, nice looking textures and models snd animated spinning wheels. Every car has 40 HP and good speed for city roads.
• Colors
Yellow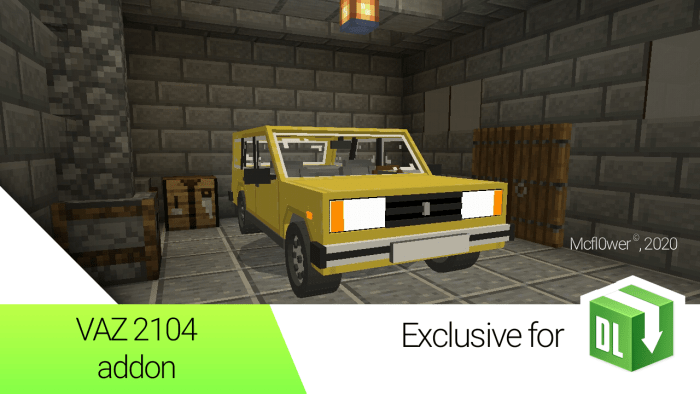 Blue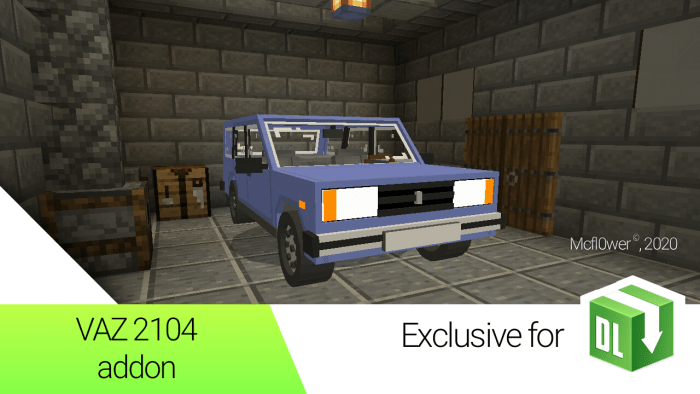 Red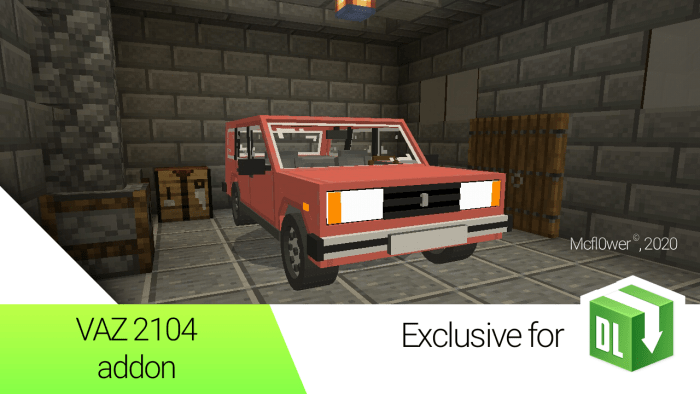 Green no, is not black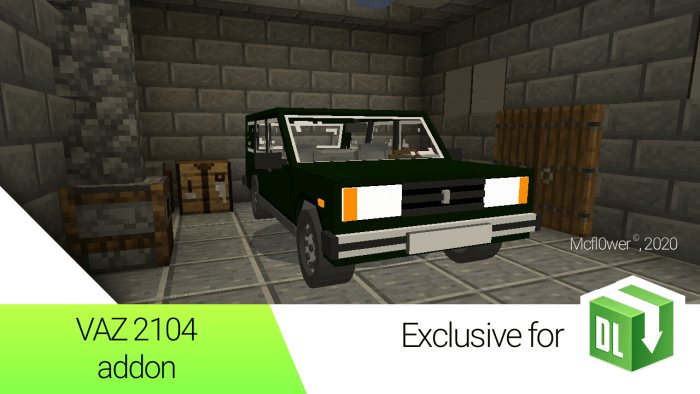 White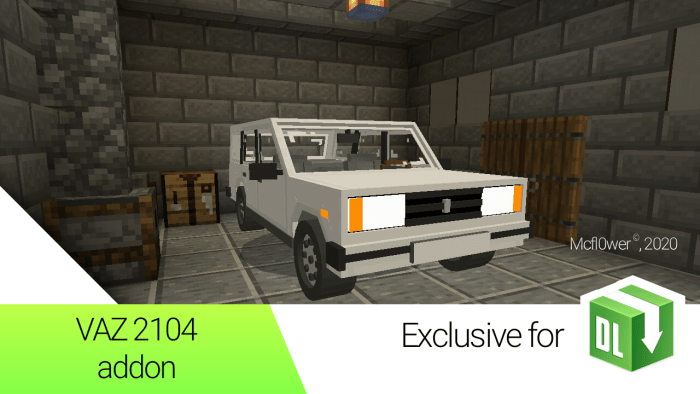 Silver Please don't ask me what's the difference between white and silver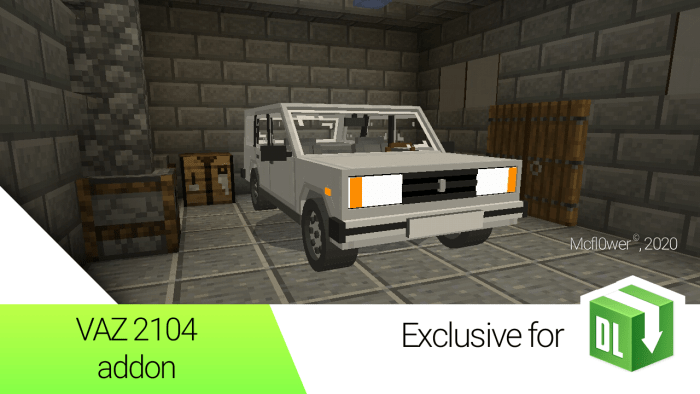 Brown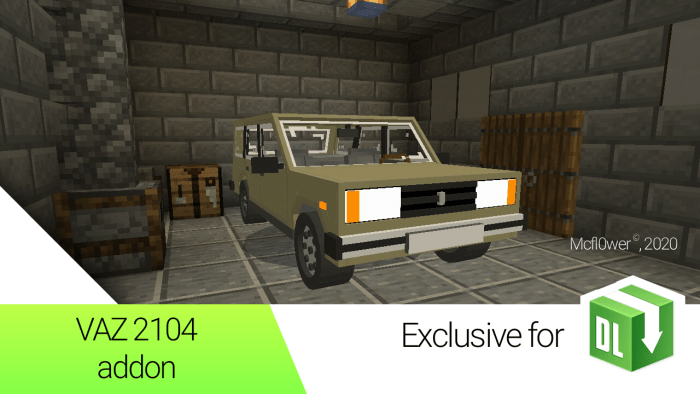 Cyan